SAILING, SHELLING, SUNSETS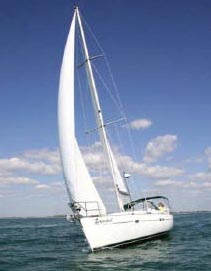 Sailing is an ideal option for the pristine waters and warm breezes of the Gulf of Mexico. We offer an array of sailing options from the spacious 53-foot, 42-passenger catamaran Sweet Liberty to luxurious six passenger sailing yachts (such as the Serenidad shown below). All vessels provide an ideal venue for sunset events events for two or 42 persons. Another favorite option is to enjoy sunset and refreshments on-board then cruise to one of the areaís waterfront restaurants for a leisurely, after-sail respite.
If itís fun, and on the water...we do it!